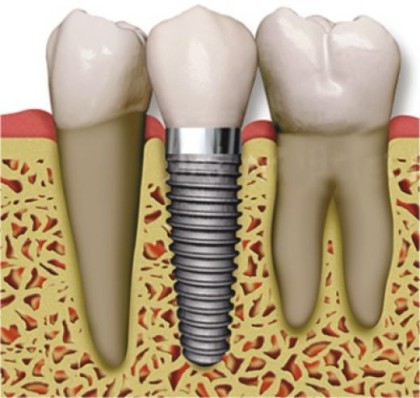 Dental implants are replacements for the roots of teeth. They are secured to the jaw bone. They must be strong and are made of titanium or an alloy.
You can get dental implants in most family dentistry offices. You do not need to go to a specialist.As with normal teeth, you need to maintain your implants with flossing and brushing.
Dental implants can get very expensive. Prices range from $1,000 to $3,000. There is also the crown cost on top of the implant. That can cost around $750. This is a very expensive proposition.
---
---
Many people go abroad for these types of procedures. Dental Tourism is becoming a large industry. If you live in Southern California or Texas, you can cross the border for care. Others throughout the US have it a little more difficult. Costa Rica is an affordable option for people in the continental US.
There is a cost savings of between 50% – 80% per procedure in Mexico and Costa Rica.
Many Europeans go to Hungary for their treatment. This is becoming more acceptable.
Here is a list of current prices for dental implants by country:
USA – $4000.00
Spain – $2750.00
Croatia – $850
Mexico – $1600.00
Romania – $1250.00
Hungary – $900.00
Costa Rica – $1000.00
India – $850.00
Brazil – $1550.00
Ecuador – $1000.00
Remember it takes several months for the implant to become completely set in your bone, but in some cases it can take just several weeks.
Tijuana is a major location for dental implants crowns, etc. Here is a clip from a Tijuana dentists website: The biggest disadvantage of dental implants treatment is the time needed to finish treatment. This is the best treatment, but you will have to have patience, and be willing to come to Tijuana for two or three trips to get the treatment finished. If time is an issue, the alternative is fixed bridges, or partial dentures.
---
---
There are many questions to ask these dentists before doing this:
1. How many dental implants have you performed?
2. Are you licensed in your country?
3. Where did you go to dental school?
4. What type of implants do you use?
5. Can you give me a summary of your treatment?
6. Most take cash only, but you can ask what type of payments they do accept. Do they take financing?
7. How many trips will be needed for the dental work?
8. Do you provide a free consultation?
Do you have any resources or prices for dental implants? Please contact us using the form below. I will update this article.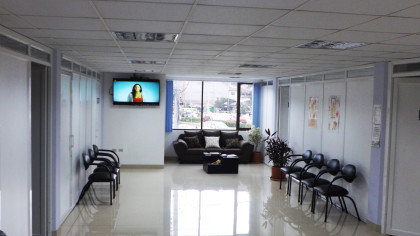 Photo of Dental Clinic in Ecuador